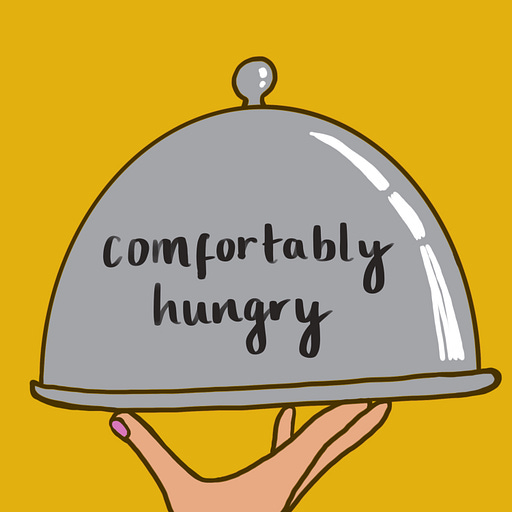 Jul 27 • 34M
Episode 6: Super Spud
Exploring the history of the not so humble potato
<p>Welcome to the comfortably hungry podcast where yesterday's dinner is tomorrow's history. If you're a peckish person who is curious about the history of food and drink, then you're in the right place.&nbsp;</p><br><p>I'm Sam Bilton a food historian, writer and cook and each season I will be joined by some hungry guests to discuss a variety topics centred around a specific theme. As a former supper club host I'm always intrigued to know what people like to eat. So to whet everyone's appetites I have invited my guests to contribute a virtual dish with them inspired by today's topic.</p><br /><hr><p style='color:grey; font-size:0.75em;'> Hosted on Acast. See <a style='color:grey;' target='_blank' rel='noopener noreferrer' href='https://acast.com/privacy'>acast.com/privacy</a> for more information.</p>
In Episode 6 I chat with Professor Rebecca Earle from the University of Warwick about the fascinating history behind the potato.
The potato is one of the most versatile vegetables we eat in the western world. To quote Rebecca from her book Feeding the People: The Politics of the Potato :
'Today the potato is a remarkably successful global food. It ranks just behind wheat, maize and rice in terms of the volume harvested each year, and is the world's fifth most valuable food crop. More potatoes are eaten per capita in Malawi than Peru itself. Overall, Europeans are now the world's most assiduous eaters of potatoes consuming on average some 82 kilos per person each year.'
But it hasn't always been plain sailing for this south America immigrant. It has been plagued by myths surrounding it's edibility, such as links between its consumption and leprosy, leading some writers to assume that potatoes weren't widely eaten in Europe by the working classes prior to the nineteenth century when in fact they were. Over the centuries it has been hailed as both a health food and as a nutritional pariah accused of making the working population lazy. At times the potato has been a source of social unrest yet during both world wars it was relied upon to feed allied and enemy nations. Although in Britain they don't count as one of your five a day, potatoes are a source of potassium, vitamins C, B1 and B6 and their skins contain fibre. However, finally the potato's importance to global food security has been officially recognised by the United Nations which declared 2008 the International Year of the Potato.
You can find out more about Rebecca on her website. Rebecca has written a number of books including:
Feeding the People: The Politics of the Potato, Cambridge University Press (2020).
Potato (Object Lessons), Bloomsbury (2019)
The Body of the Conquistador: Food, Race and the Colonial Experience in Spanish America, 1492-1700, Cambridge University Press (2012). Winner of the Conference on Latin America History 2013 Bolton-Johnson Prize.
The Return of the Native: Indians and Mythmaking in Spanish America, 1810-1930, Duke University Press (2008). Winner of the Conference on Latin American History's 2008 Bolton-Johnson Prize Honorable Mention.
Further Reading
Domestic Medicine by William Buchan (1801)
Rural Rides by William Cobbett (1822)
Cottage Economy by William Cobbett (1828)
I'm afraid there were a few Gremlins in the system when we recorded this session but there is a transcript available here.